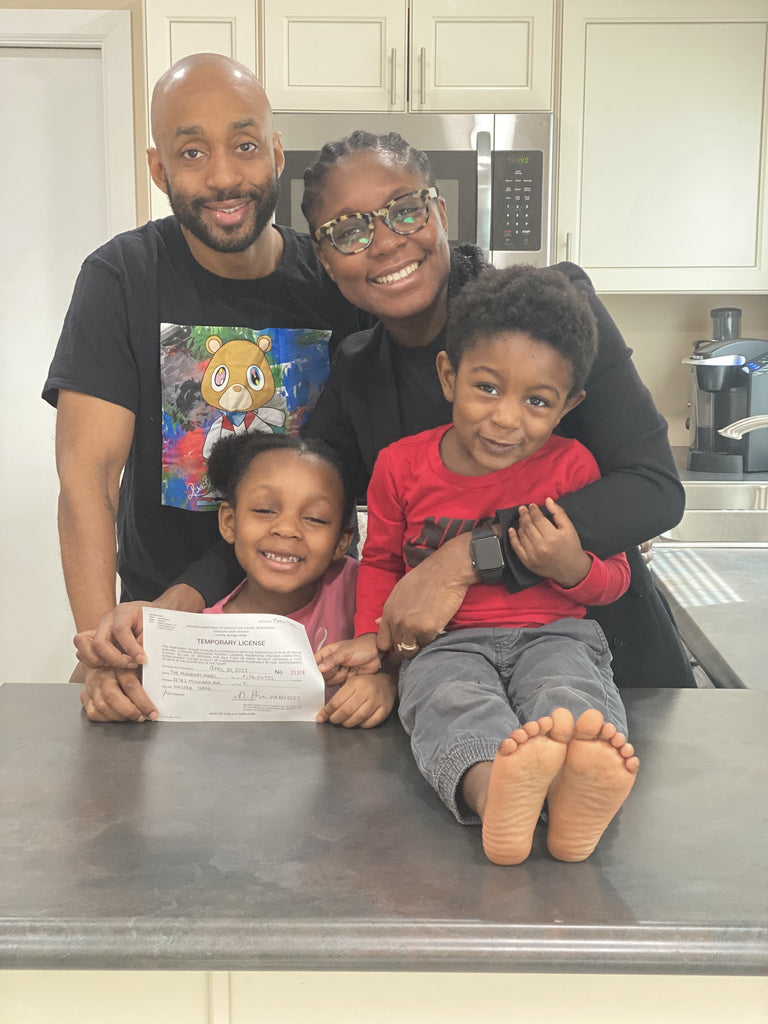 Acquired Michigan food license for Cruz Burgers
Published By Mushroom Angel
It's been a very long year to say the least since the outbreak of the global pandemic.
Like many of you, our lives changed. The children transitioned to homeschooling. With changes in the work environment, Dominique decided it was time to step away from his role in business lending. And I. W.E., had to buckle down at the Virtual Global Consultant Group to restructure processes, accounts and service offerings with my cofounder, Naomi Cook.
Just three months into the pandemic, we also decided to move forward with a plant-based burger patty – Cruz Burgers.
We're happy to inform you that on March 3rd, with myself and the children in the car waiting outside for him, Dominique passed our Michigan inspection and we received our food license to OFFICIALLY begin selling Cruz Burgers from our co-packing facility!
We are so excited to bring our family-owned food product to a store near you. If you haven't already joined the mailing list on this site, please do. We'll be announcing pre-orders there first as well as other updates.
We're almost there everyone! Thanks so much for supporting us.