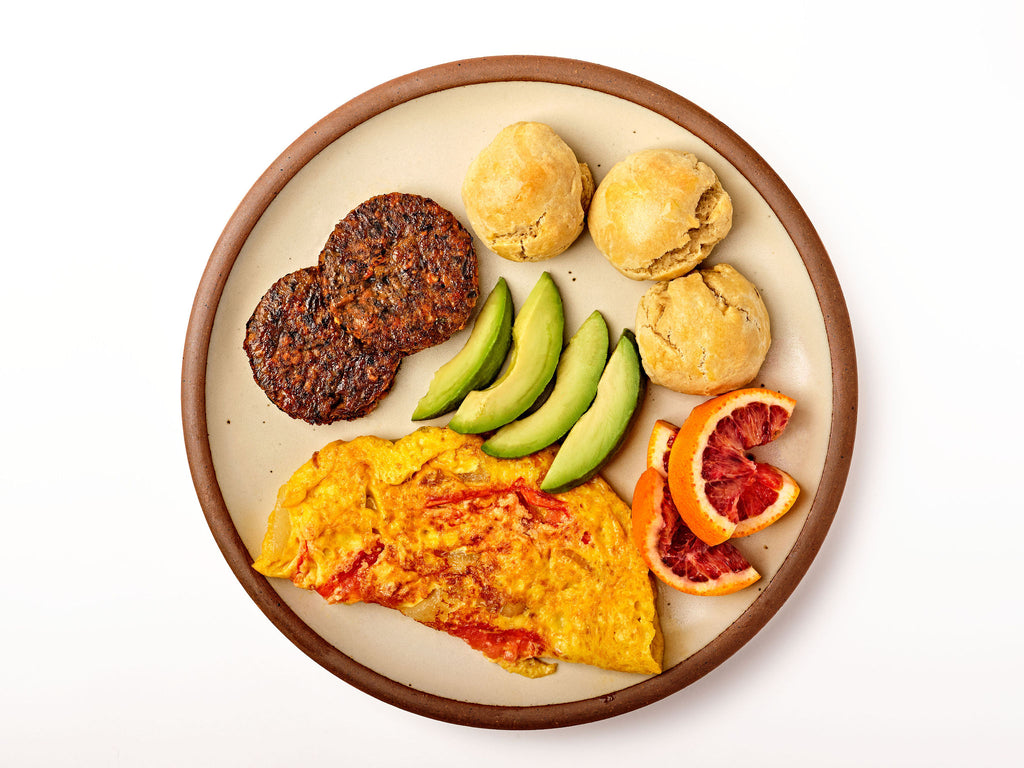 Ultimate Breakfast Platter
Published By Mushroom Angel Support
Cruz Burger Meat
Our 4 oz patties can also be used for breakfast. In this recipe, to get the breakfast sausage look and feel, we used a smaller circle cookie cutter to cut our the Cruz Burgers. You can also achieve this by using Cruz Chop and molding it to your desirable size.
To cook the Cruz Burgers, I sprayed our Ninja brand air fryer with an extra virgin oil spray and then tossed the frozen patties into the air fryer for about 5 minutes on both sides. We cooked the patties before creating the smaller cut-out sausage feel. Air fryer is usually set to grill at about 350-375 degrees.
Vegan Biscuits
This was homemade by Maama Baaba. The ingredients were simple but we will get that for you after and update this post. In the meantime, you can purchase any breakfast roll that you enjoy.
Just Egg
In a stovetop frying pan, we sautéed chopped tomatoes and onions seasoned with salt, pepper, and garlic. Once caramelized, we poured a plant-based egg called Just Egg into the pan and created an omelet.
Completed Dish
Place your finished dish anyway. In this dish, we cut up some grapefruit and avocados to complete the light and hearty breakfast meal. Enjoy!